The 5 Factors That Make Up Your FICO Score
Your payment history and the amount of debt you owe are important factors, but not the only issues that affect your score. Your FICO is the important issue in setting you credit score and borrowing potential; so, it is important to know how your credit score is calculated – what really makes up your FICO score
Many banks in the USA use FICO scores to determine if they should render credit to prospective borrowers and at what interest rate they should offer loans. On a global level your FICO score is important as well. Interestingly, a report from the Financial Services Committee in the U.S. House of Representative stated that FICO scores affect over 19 billion transaction daily. In the USA the average credit score ranges from 300 to 800.
So what are the factors that determine a FICO score? By assessing variables within your credit history, a calculation is made about what your FICO score is.  There are basically five variables or components that comprise your FICO score.
Your score is essentially calculated by the WHEN and HOW you pay lenders such as Banks, auto dealership, mortgage companies, credit card companies and other lenders. It is also affected by how often you access your credit report and how much credit you apply for.
So here are the five factors that affect your score as reflected by the 3 credit bureaus: Transunion, Equifax and Experian.

Your payment History and FICO Score
Approximately 35% of your credit score is comprised of how often you make payments to lenders and whether or not you pay on time. In essence, the past consumption behavior of the borrower is used to gauge future consumption behavior.
So, if you are able to pay your mortgage loan, credit car bills and other monthly obligations you are able to maintain 35% of your score. So, defaulting on a loan, or not paying your bills on time can wreck havoc on your credit rating. The larger the loan, the higher the detriment to your score. So, consistently making monthly or timely payments is key.
FICO Score is determine by how much you owe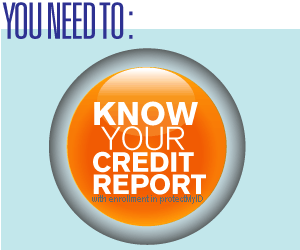 Roughly 30% of your FICO score is determine by how much you owe or the sum of debt you have outstanding . Interestingly, revolving lines of credit, credit that determines how much or how little you are qualify for on a loan has a significant impact.
A contract with a bank to lend a set amount of cash to a borrower, to allow the the borrower to borrow again once the debt has been paid is a good example of revolving credit. Since the amount credited to you on a credit card is also an example, you should try to stay within your credit limit. Financial experts have recommended that your credit card debt should not surpass 30% of your credit limit.
FICO Score is Determine by the Length of Your Credit History
Approximately 15% of your FICO score is determine by how long ago was your first credit / borrowing experience. Someone with a long credit history has more credit or borrowing footprints that provides a clearer mirror into his / her credit behavior.
Although, it only carries a weight of 15% it is important to develop a credit history. One way of doing that is to take small loans from banks and paying them off on time
New Credit Determines FICO Score
The amount of new credit transaction on your credit history has a 10% effect on your credit score. Taking new loans, applying for new credit cards or new line of credit sometimes portend financial difficulty and will negatively affect your credit score. It is advisable that you only apply for additional credit lines only when it is necessary. Retail credit cards and store cards offered with enticing offers like 6 months no interest or 10 percent off should be avoided.
New Credit Mix Determines FICO Score
The remaining 10% of your credit rating is determine by your credit mix. Financial experts have suggested that paying a good variety or mix or debt from various lenders indicates that the borrower can manage a host of credit. In addition, historic observation has proven that borrowers with a sizable variety of revolving credit and loans are less risky to deal with.
Having a keen idea of the various components of your FICO score and how they affect your credit rating and ultimately your borrowing potential is vital to making sound financial decisions
Federal Fair Credit Report Act
The Federal Fair Credit Report Act requires the 3 credit bureaus to respond to consumer complains about error within 30 days. But is it really that easy to fix credit mistakes on your credit report? 79 percent of credit report surveyed had credit report mistakes of some kind, with a significant number of errors that can have a seriously negative effect on your FICO score.
So how hard is it to fix those mistakes? Although the Act stipulates 30 days, it does take a longer time than that in most cases.It is better to go directly to the creditor to address this issue. Most creditors will address your concern promptly and treat this issue as an aspect of customer service. Once this is corrected then your credit score will improve and you will be able to get better interest rate for products and services that you will apply for.